Hello, my name is Jonathan Hoffer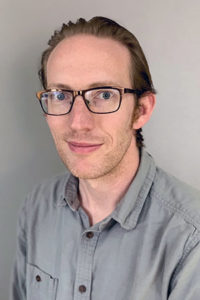 And I have a website.
I used to write about my outings in Portland, OR. Then I moved to Los Angeles, CA. I continued my outings but stopped writing about them. I can't remember why.
Perhaps I'll add more soon.
Currently, I live and work in Los Angeles. I'm a digital marketer with 7 years experience in the space. Mostly leading teams and growing websites through organic channels. I'm trying to dip my toe into paid media, but it's a little slow.
Sometimes I travel with my wife and our family. Other times we stay home. Both are good.
Work
EXPERIENCE
---
NP Digital
SEO Manager 12/2021-Present
Manage a team of 6 SEOs, ranging from junior level to seasoned strategists.
Create and manage the strategy for enterprise clients. Resulting in 64,000 additional monthly sessions for a single client.
Create and present monthly and quarterly reports to clients, focusing on agreed upon KPIs.
Work cross channel with content and data department to meet client needs.
Create onboarding documentation for new hires.
Manage company's SEO contractors, sourcing, associated costs, and invoicing.
GR0
Senior SEO Manager 9/2020-10/2021
Managed and supported a remote team of 5 Account Managers and 3 SEO Specialists with a combined client portfolio of ~100 accounts.
Collaborated with CEO, owner and management team to improve processes and workflows.
Developed process to onboard new clients
Responsible for hiring and training SEO team members.
Preferred Legal Support
SEO Manager 2/2020-9/2020
Managed and oversaw creation of monthly newsletter, social media channels, and web content.
Created content strategy for site growth, writing 2 articles a week.
Performed on-site SEO fixes to ensure best practices.
Provide company stakeholders with monthly reporting.
Fractl
Director of Content 1/2019-9/2019
Defined content strategy for clients, using keyword research and competitive analysis.
Oversaw team of freelance writers and editors.
Provided direction to design team for deep content pieces.
Created internal content guidelines for writers and editors.
American Addiction Centers
(AAC acquired Ranklab 7/2015)
Director of Content 12/2016- 11/2018
Managed team of 8 across 3 locations.
Defined content strategy for American Addiction Centers web properties and itssubsidiary Recovery Brands, encompassing 12 branded sites and over 12 lead gensites.
Head of Content and SEO 7/2015-12/2016
Ensured content meets company brand guidelines.
Created new content types with goal of increasing user engagement and linkprofile/ promotion efforts and oversee production of up to 200 topical articles amonth.
Keyword research – Explore keyword/topic opportunities to drive traffic andincrease organic growth to company web properties.
Found opportunities for on-site SEO growth with goal of increasing userengagement and driving traffic.
Increased non-branded organic web traffic on AAC sites by 1,600% within two years.
Ranklab Interactive
Head of Content and SEO 2/2015-7/2015
SEO Manager 2/2014 – 2/2015
SEO Analyst 11/2013 – 2/2014
Jr. SEO Analyst 7/2013-11/2013
Performed on site optimization of client sites, keyword research, ideation and content creation using in house and external resources.
Researched and provided clients with custom content creation working on 20+ sites, ensuring content adheres to brand guidelines.
Managed $30k in monthly client content budgets.
Created monthly reports for clients, defining work completed and upcomingdeliverables.
Interviewed, hired trained junior employees, managed team of 2.
Provided client strategy, create SEO IAs for new site builds.
Lewis & Clark Law Library
Serials Assistant 1/2012-04/2013
Worked with publishers to ensure complete coverage of legal materials.
Assisted in the management of electronic journals database.
UC Davis
Instructor on Record 01/2011-06/2011
Teaching Assistant 01/2010-12/2010
Created original content for "Introduction to Creative Writing: Fiction."
Presented material to class of 22 students, leading discussion to both engage and
instruct students in the elements of fiction writing.
Stanford University
Library Specialist 10/2006-08/2009
Managed and responded to library's email account answering questions regarding policy.
Maintained library's website, specifically electronic journals database.
EDUCATION
---
University of California, Davis – Master of Arts English | Creative Writing
Santa Clara University – Bachelor of Arts (cum laude)English | Minor in History
CONTINUING EDUCATION
---
General Assembly – Front End Web Development HTML | CSS | Javascript
VOLUNTEER
---
826LA 1/2014 – 1/2017
Reading to Kids 2016-2017
SKILLS
---
WordPress | HTML | CSS | SEO | Keyword research | Content Strategy | Google Analytics
Projects
Here are a few projects that I helped put together
SEO
Client in the highly competitive mental health space.
Traffic is up 160% from the start of the campaign.
Leads have increased 10x.

This was a site in the teen substance abuse treatment space that I worked on since it launched.

I focused on content strategy, linkbuilding, and site architecture.

Content Strategy & Creation

The goal was to create content that would attract links and promote the brand.
I researched and created the topics, sourced the writers, edited the pieces, and worked with designers on graphic assets